Why Bariatric Keto?
Remember just after surgery how fast you lost weight? You were in ketosis, the fat burning part of keto. There are thousands of us following a healthy Bariatric Keto lifestyle to get to goal weight. Mainstream Keto isn't suitable for WLSers. We have different protein, fat, caloric and nutrition needs due to decreased gastric capacity and diminished ability to metabolize nutrients. Our mindset is different. Even our anatomy is different!
Nutritionist at Your Fingertips
Eating correctly shouldn't be hard. We were all told protein first, but what next? Bariatric Keto takes the information your doctor gave you, along with your past history, and turns it into an eating plan built just for you. Your job is to eat exactly what is shown and watch the scale move in the RIGHT direction. You concentrate on your new body. Let us do the counting work for you.
Because Bariatric Keto makes your clothes fall off!
Bariatric Keto Menu App
$9.99
Brought To You By Worldclass Dietitians & Doctors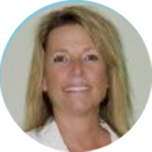 Kimberly A.
Tessmer, RDN, LD




Suzanne Fisher MS, RD, LDN

Dr. Daniel J.
Muppidi, MD